Organization
Platform Harakat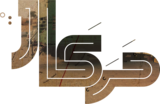 Named after the word movements in Arabic, Platform HARAKAT embodies the inherent contradictions of travelling: movements occur despite and because of a paradox simultaneously promoting, impeding, and forcing mobility.
Adopting a cross-disciplinary perspective, Platform HARAKAT proposes to retrace the past and contemporary mobility of knowledge(s), bodies and practices focusing in the Mediterranean, the Sahel, and West Africa regions. In order to do so, Platform HARAKAT gathers a selection of resources branched in three different categories: Knowledges, Tools, and Actions.With the intention to interrelate these resources and to go a step beyond the archival impulse, we propose also a series of curated dialogues, which are gathered within conceptual Cartographies.
The purpose of Platform HARAKAT is to reflect upon different approximations to the journey, the heritage of its traditions and its erasures. We want to set in motion concepts and practices derived from mobility and its shadows, to document forgotten histories and invisible stories, to stress the important connections that shape these territories, while providing a space for critical reflection and action.