Organization
Wikitoki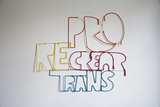 Wikitoki is... Wiki (like co- an open source) + Toki (means "place" in Basque).
Living-lab of co-creation and collaborative practices for social and cultural innovation.
Working from the private, with public vocation, for the strengthening of the pro-commons.
From cultural practices as a way to transform individual and collective subjectivity.
From design as a tool to project the future.
From solidarity economy, understood as a means and not as an end.
From free knowledge and open and soft technologies as a productive pro-common.
From co-responsible and interdependent involvement of the affected people, between them and with the context of which they are part.
A meeting place for PRODUCTION (research, creation, work, activism), RE-PRODUCTION (cultural, social, economic, political relations) and DISSEMINATION (training, communication, exhibition). A community of practice, that function as a prototype of ourselves in search of more efficient formulas of collaboration, that place people, affections and care in the center.
Our principal experimentation scopes are:
1. Models of cultural experimentation, production of new subjectivities and co-creation. The change is always in the first place a cultural change, a change of imaginaries, of relational forms and structures, of behaviors, rites and habits.
2. Organizational models and relationships protocols and horizontal and distributed work. Enable balanced forms of growth, between adhocracy and mutualism, to overcome the current situation of individualism and precariousness.
3. Free and open production and business models. Create new opportunities attending to the emerging and promoting the common good. Remixing approaches from the solidarity economy, collaborative and P2P.
4. Models of social reproduction that put life at the center. To put the emphasis on affection and care, from the principles of feminist ethics and permaculture.