Individual
Catharina Sligting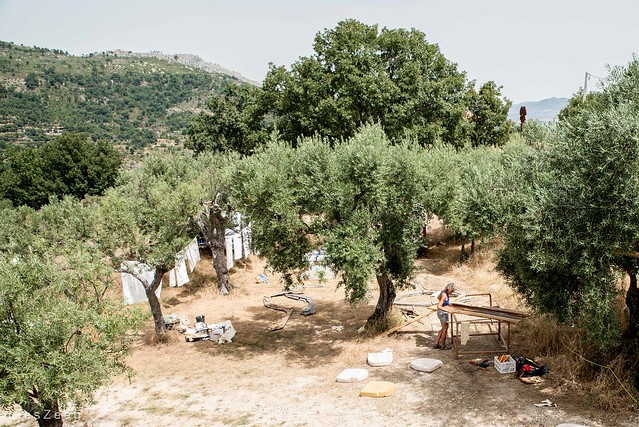 Since 2007 I am co-owner of the 20 ha ecological mountain farm in rural Portugal, where I developed activities centered on eco-agroturism, cultural heritage, nature conservation, biodynamic farm, artist-in-residence, annual small scale art festival, land art projects, slow food.
In the Netherlands, my country of origin, I was director of several small theatre companies, theatrical events on location for large audiences, director of the Foundation Museum Slot Loevestein. I have MBA at the Erasmus University Rotterdam, and a BA English Language and Literature, Free University Amsterdam.
I am president and artistic director of the Association Dominio Vale do Mondego, which I initiated with the purpose to create a dynamic artistic place and community at our farm. The Association is a Pilot in Creatour 3-year academic research by the University of Coimbra; participated in the Tandem Europe 2018, funded by Robert Bosch Stiftung and the EuropeanCulture Foundation. I am board member of the MitOst e.V in Berlin, and member of IETM.
I experience everyday that remote locations, small scale communities, work isolated and rarely participate in networks: the concept of artists, locals and visitors in rural Portugal may seem incredibly romantic, it is a matter of survival. Alternative activities are necessary to motivate locals to stay, invest, engage and to stimulate visitors to come to stay a while, spend time and money and engage. Remote rural locations are emptying out because of its unattractiveness to youngsters, its lack of economic subsistence. The result is a negligence of agricultural land with devastating consequences for nature, an eternal loss of cultural heritage and a disintegration of communal life. Reaching out, inspiring with real experiences, transferrable actions, creating consciousness. If a small Association can make this happen in a remote valley in Portugal, then we have an opportunity to implement a successful model all over Europe´s remote rural areas.