Individual
Cristina Galbiati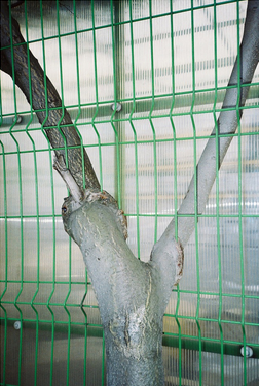 Cristina Galbiati (Monza, Italy _1973) Director, dramaturg and independent artist Cristina Galbiati is co-founder of Trickster-p a research art project based in Novazzano, Switzerland. After a degree in Physical theatre, her focus has shifted from a more narrow definition of theatre to include expressions that transgress genre boundaries. Her poetics it is an invitation for the audiences to open up their perceptive space and create their own reality on the boundaries between inner vision and outer sight.
Over the years she has been interested in theatrical anthropology with particular attention to oriental forms of theatre and dance; her artistic practice has been strongly influenced by classical Indian theatre learned through numerous periods of study in the State of Kerala, Southern India (1997-2001). In 2009, she received a six-month residency in India as part of the "Artists in Residence" programme of Pro Helvetia - Swiss Arts Foundation. In 2015, the same programme allowed her to spend four weeks of research in Shanghai.
Among her works there are performances and installations translated in many languages and presented in more than 20 Countries in Europe, Asia, Australia, North and South America, between them "Nettles" (2018), "Twilight_choreography for the dying light" (2016), "Sights" (2014), "B" (2012) audio walk through a labyrinth of mortality freely adapted from Snow White, ".h.g." (2009), "La vita avvertenze e modalità d'uso" (2006) "table performance" set in private houses.
Along with the artistic work, she channelled its experimental vocation by creating "la casa del tabacco", a space of creation and experimentation in the village of Novazzano, few kilometres away from the Italian‐Swiss border and current base of Trickster project. In 2017 Cristina Galbiati and her artistic partner Ilija Luginbühl have been awarded one of the prestigious Swiss Theatre Award for "having together developed an art form that is entirely their own".