Individual
Delphine Demont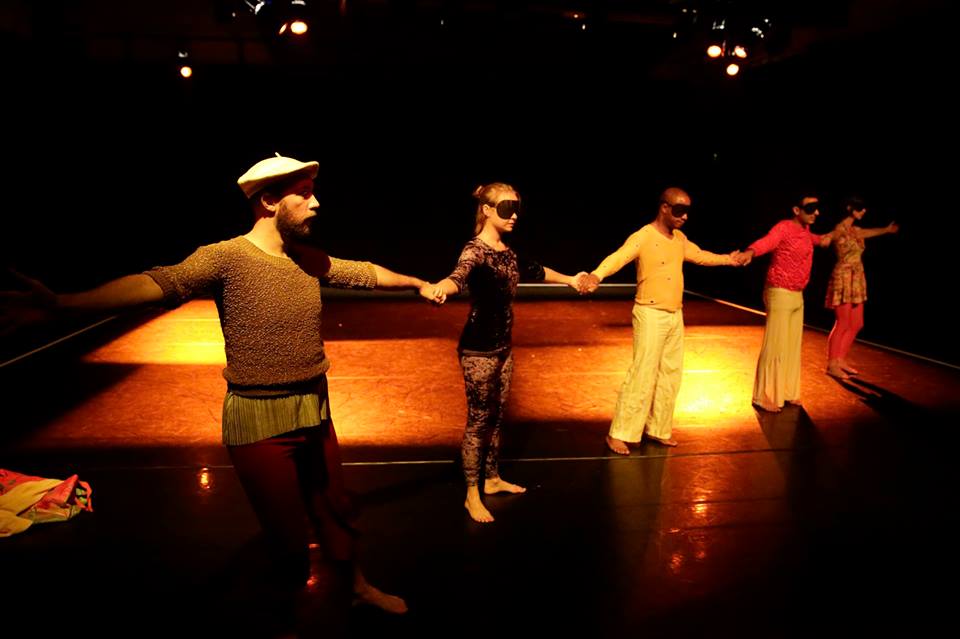 I'm the choreographer of Acajou; I don't have an academic background: I'm graduated of both literature and Notation Laban and I started dancing as a professionnal quite late, after my studies. I became a professionnal within my own research, questionning the hierarchical organization of our perceptions and asking what would happen if we dance with sensory disabilities. These questions are based on my experience of kinetography Laban, which requires a complete availability of body and mind in order to read scores with unknowed coordinations. I was wondering if blind people should have such an expérience when dancing, and that's how I decided to work with this public. That work opened up fields of research regarding the transmission, the perception of space, the representation of the body in motion.
I created the "acaJOUET" a score in relief and colours adapted form the Laban system, and thereafter the "Coffret Giselle", imagined with the principal dancer Wilfride Piollet. Important people for me were: Wilfride Piollet, Christine Kono and Dimitrios Kraniotis, and then the arabo-belgian blind Saïd Gharbi (lesbgm.be), with whom I first collaborated to create the duet «Clairières» (2012). This was the beginning of a growing commitment in projects towards new audiences: valid or disabled people, hospitalized or not...
I had not premedited how great it was to share our research including blind dancers, with other audiences who did not know anything about dance or who were fragile in any way. We now try to develop this kind of présence, giving importance to inclusion and what it implies and enables: a great interaction with the public, a sharing of experience, a social mix. We'd like to imagine new projects in new countries and with new publics.