Individual
Edenamiuki Aigobasinmwin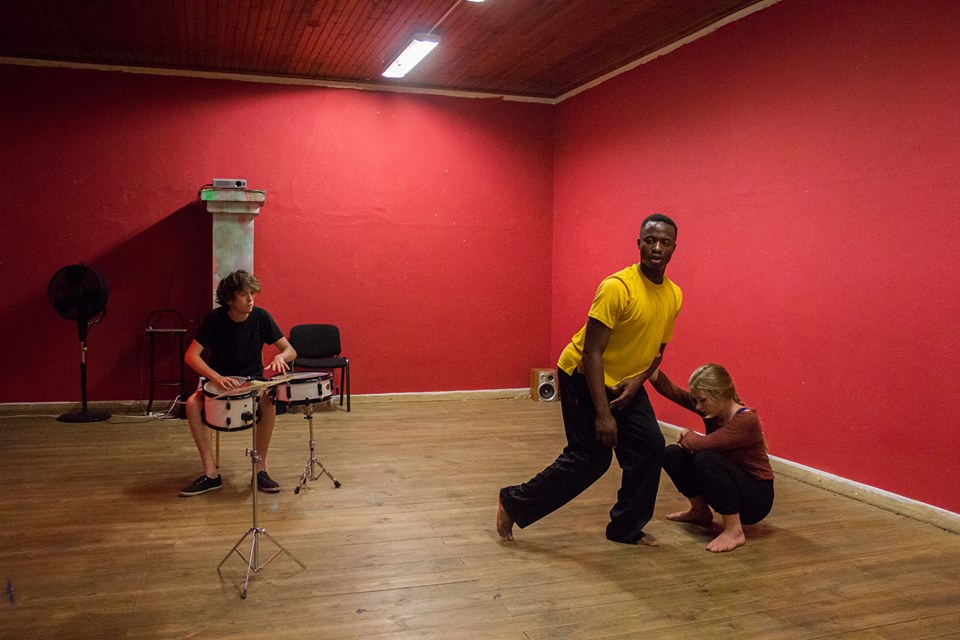 Edenamiuki Aiguobasinmwin, known as Namiuki, is a creative practitioner and social entrepreneur concerned with how urban movement is presented and used within the creative industries.
Namiuki's artistic interest as a choreographer and dancer lie predominantly with applying his strong breaking (Break Dance) and hip-hop foundation to creating work that focuses on making use of breaking in an experimental context by applying movement vocabularies rarely represented in a hip-hop battle or cypher. Using experimental breaking is significant to Namiuki in generating new knowledge and helping address socio-political issues important to him. By working with companies such as Stand and Be Counted Theatre, Third Angel and Spoken Movement, he explores topics of refugee migration and race. Namiuki Dance Theatre was founded in 2017 as a vehicle that supports his aspiration to further hip-hop education.
Also key to Namiuki's desire to further hip-hop education is "Reformation" a foundation theatre score. Reformation, which sits as a thinking space to explore lived experiences and current thinking through live experimentation with an audience. Give Hip hop dancers a tool to explore the possibilities theater making could bring to their personal economy and artistic development.
His social entrepreneurial work directing Elevate Young Minds festivals reflects his interests in exploring choreography as a methodology to curating festivals, whereby the shared energy between artists and audience members is the priority and becomes the product itself. This infusion of artistic practice and social activism is also evident in his approach to this new work, Exploring the 'Man' (working title), which continues Namiuki's ambition of implementing a resolution to the issues arising in his work, with further investigation together with local councils and young creative leaders. Links to my work bit.ly | bit.ly | bit.ly