Individual
Elisabetta Consonni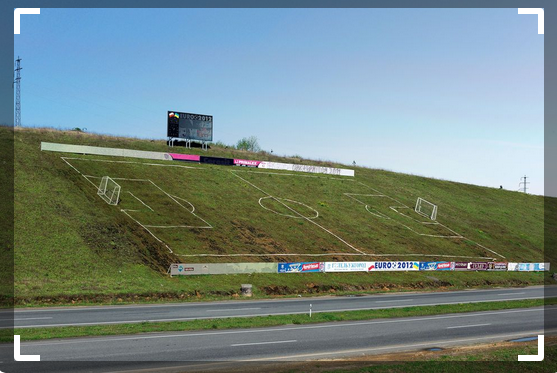 I choreograph everything, either human or non-human beings, movable or immovable objects, buildings and roads, groups of people at the bar, ideas, emotions and souls. During the degree in Communication at the University of Bologna (2004), I felt in love with sociology. After attending London Contemporary Dance School (2005), driven by a fetish for places of unconventional beauty, I moved to Rotterdam till 2009 to develop an independent choreographic and existential research. In 2013, I spent six months in Lublin, Poland, falling in love with post-soviet vibe and deciding to stay a bit more. Now I'm based in Milan.
In my first few works [Maquillage (2007), Plutone (2016), And the colored girls say: doo da doo da doo da doo (2018)], I trained myself on how to destroy the boundaries of choreography and face some social issues, reaching a more political- spiritual practice. At the certain point came Ergonomica, a never ending project, driven by the urgency to deeply relate with public space and communities, social fabric and governance models, reaching that point that it doesn't matter if it's choreography or art, the important thing is that IT WORKS AND IT IS EFFECTIVE in terms of social impact.
In that sense, being a volounteer for the association Refugees Welcome Milano has the same intention of some projects of mine as Abbastanza spazio per la piu' tenera delle attenzioni (Biennale of Venice 2016) or Il secondo paradosso di Zenone (2016) or Operazione di Cambio (in progress) or Ti voglio un bene pubblico (in progress) and the same intention of the theoretical research and my writing about an artistic process or the practice I developed of establish contacts with the different realities of a site in order to involve them in a process.
I prefer to be locked out than locked in.
I prefer process to product, or product shaped by concret process.
My animal guide is the Octopus.