Individual
Laura Frederico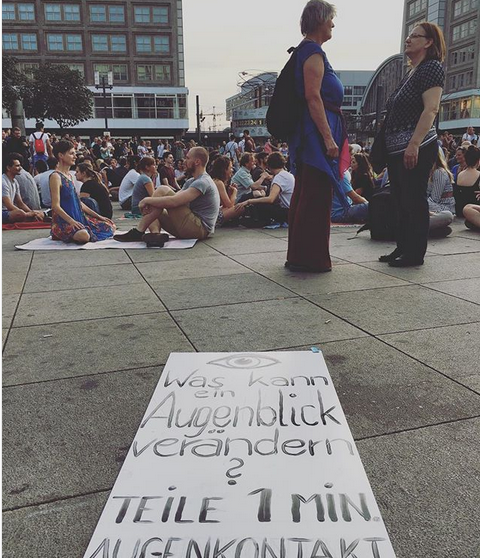 I am a Portuguese actress based between Lisbon where I am studying a Master in Performance Arts and Berlin where my theatre collective, Blauhauch, is based. After working with different theatre and cinema directors all around the world, attending workshops to improve my knowledge and capacities in different areas, I felt something was missing. Here my detailed resumé.
From this desire and restlessness I jumped out of my comfort zone and Berlin was the place. Here I found 9 international actresses aiming the same I was, to change themselves, art and community through creative sustainable processes.
I work also as a Producer for Cinema and Theatre. I have worked at a Cultural Center in Portugal (Centro Cultural de Idanha-a-Nova), not only programming and taking care of technical departments on stage, but also dealing with schools, community, planning events for small villages.
I have a degree in Law. I speak five languages. My main fields of interest are connected to the work I have been developing, mainly with Blauhauch. Also on my professional path by collaborating with schools, as a volunteer playing for kids or volunteer at a wildlife center, as I am passioned about diversity and nature.
Connecting Reshape fields of interest concerning my involvement working with communities, dealing, understanding and finding solutions to promote art, specially amongst citizens who are not used to it, living in small and disadvantages areas of Portugal; also dealing with budgets and politics. Concerning urgent themes on our society I have been collaborating with a photographer Nomadic by Choice.