Individual
Marsil Andelov Al-Mahamid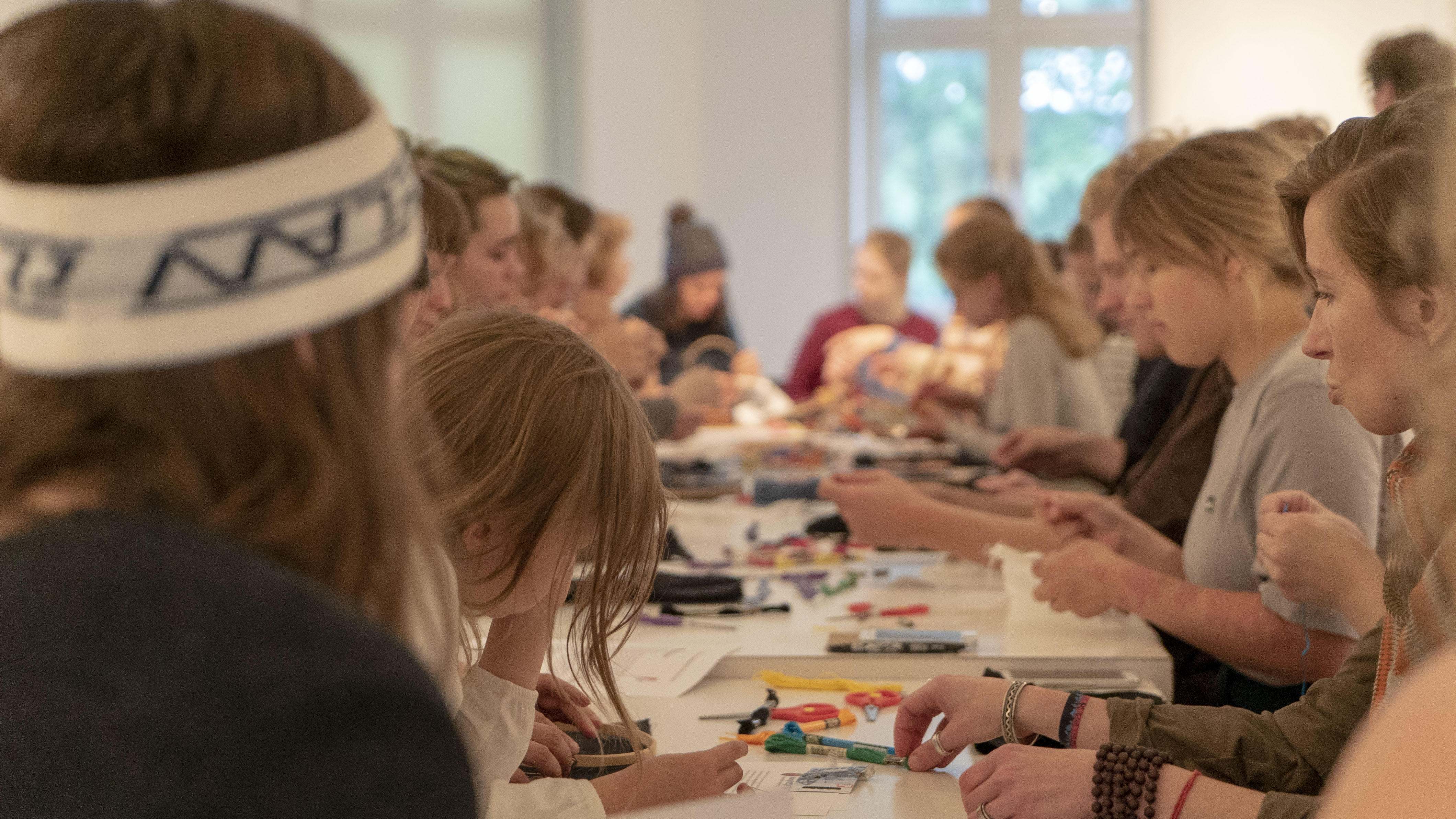 Marsil Andelov Al-Mahamid grew up in Yugoslavia, born to a Syrian father and Serbian mother. His long-term artistic research is about a topic of "Remembrance", connecting peace-building activities with both youth and adults through art, science and culture. He is also interested in socioeconomic issues such as poverty, desperation and economic fragility resulting from war and conflicts. Andelov Al-Mahamid had several art projects that focused on co-producing methods of creating art pieces, and spaces that are turned into socially engaged art. He mainly works with handmade embroidery, video-performance and installation art.
Andelov Al-Mahamid graduated from Tromsø Art Academy in 2015. He also holds an MS in business creation and entrepreneurship from UiT, a BS in industrial engineering and management from Belgrade University and a BS in E-business from university of Krusevac in Serbia. Some of Andelov Al-Mahamid´s recent projects are: CARIN, Embroidery Fence with refugee children in Serbia, and International Youth Camps a collaboration with Narvik War and Peace Centre and Kikinda National Museum.
To promote learning in the practices of integration, his project CARIN is studied in the research project Cit-egration. Sustainable diverse cities: Innovation in Integration by Tromsø University. Local refugees, immigrants, and long-time residents received guidance from Andelov Al-Mahamid on the use of embroidery art. By sitting next to each other, the participants have the possibility to start conversations with each other and thereby make new friendships and connections. For art projects that have a positive impact on society its important to collaborate with academia, different cultural institutions and other established partners. Cross-disciplinary art projects are more visible with stronger intangible social values. More info about CARIN, Embroidery Fence and Youth Camps: arcticpeacestudio.