Individual
Monika Požek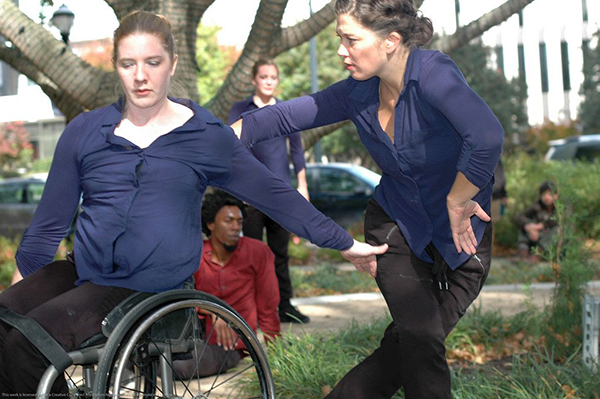 Slovenian born, and started to dance very young, different styles (ballroom dance, show dance, hip hop and breakdance), compete and perform as a professional dancer until the end of my University. I graduated in 2003 at Ljubljana University (Degree in Continuing Education) and combining few jobs: primary school as a special education teacher, dancer and teacher at wheelchair dance company Zebra and volunteering as a Slovene teacher for foreigners.
Moving to Spain required learning Spanish language and working different types of administration jobs. Part time job was working with dance-theater association DanZass (kids with autism and Down Syndrome). Decision to learn and investigate more on inclusive dance led me to different continents to study and practice contemporary-inclusive dance. In Buenos Aires I have studied dance therapy (at AADT and Maria Fux method) and joined mixed-ability dance group at IUNA. Continued my studies in Finland with Dancebility teacher training and short teacher's courses with CandoCo, Jess Curtis, Adam Benjamin, Claire Cunningham.
My dance career (my lifelong non-formal education) became more relevant than university degree although I am combining the knowledge of both. Being born in one country, living in another and working in most European countries gave me an insight on being a transnational artist and how complex is to master the administration structure of each country.
In 2012 I've started the association based on investigation of inclusive dance in Madrid, where I am based the last 13 years. As a Fulbright Schumann grantee I had possibility to work in Atlanta (USA) with Full Radius dance and later on collaborate with American Embassy and the Festival Una Mirada Diferente to bring Full Radius Dance to Madrid. In the past years I have been organizing international (Pan-European) inclusive dance festival to approach the subject that interests me; how to bring dance to excluded and how to convert invisible to visible.