Individual
Sead Kazanxhiu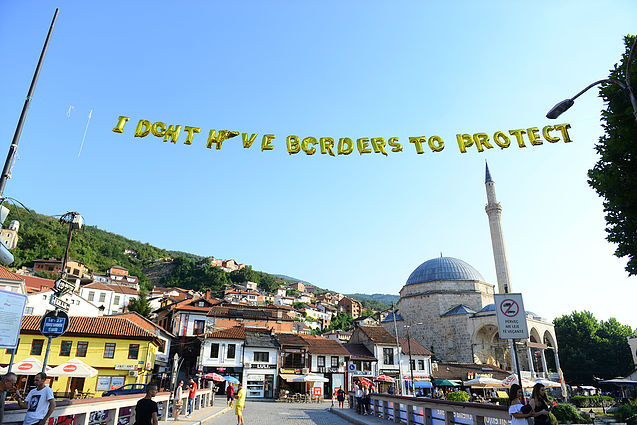 Sead Kazanxhiu (born in 1987 in Fier and based in Tirana since 2012) is a visual artist from southwest Albania. He was trained as a painter at the University of Arts in Tirana (2006 – 2010), where he obtained his bachelor degree. Following his studies, he continued to work primarily in the medium of painting, whereas his more recent practice has expanded into sculpture, installation, video, and public space intervention.
Kazanxhiu's Roma origin profoundly shaped his childhood years in Baltez, a village nearby Fier, where he was raised in an environment sensitive to social and cultural inequalities. In a community well aware of hierarchical structures and un-privileged positions within a nation-state, the very condition of being an Albanian Roma citizen turned out to be a determining factor for Kazanxhiu's status of an artist as well as for his overall cultural practice. Thus, it comes as no surprise that the issues of prejudice, exclusion, discrimination and racism have taken center stage both in his artistic and activist work.
While offering a good example of citizen participation in decision-making processes through social campaigns, trainings and workshops that involve Roma youth in his native country and abroad, Kazanxhiu advocates less asymmetric power relationships not only in urban and rural settings of contemporary Albania but also in the nowadays increasingly segregated global world.