Reshaper
Bojan Krištofić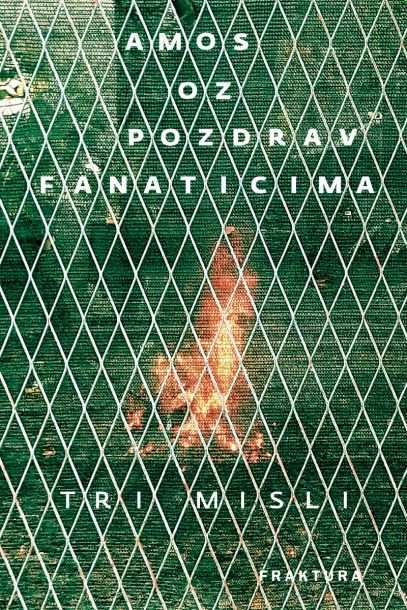 Bojan Krištofić (b. 1987 in Zagreb, Croatia) is a writer, art critic, designer and curator. He received his MA degree in Visual Communications Design at the Faculty of Architecture (University of Zagreb) in 2012. He was a member of the editorial board of Zarez, a journal for cultural and social issues; and has been writing on design, art and visual culture for Croatian and regional magazines and websites, public radio and television programs since 2010.
He participated in the project Criticize This! from 2011 to 2013 and was awarded as its best associate in the field of visual arts. From 2012 to 2014 he worked as an assistant curator of Croatian Designers Association Gallery, taking part in the organization of D Day, international design festival. Afterwards he was the executive editor of Design District Zagreb project by working with NGO Design Center Zagreb; and while being employed by its sister-company Superstudio (from 2015 to 2017), he started to design book covers, which continue to be his main design output.
He presented his design work on several collective exhibitions in Croatia and abroad, while as a curator he staged an exhibition "(Aesth)etichs of Nationalism: Design for Turbo-folk", which traveled around Zagreb, Belgrade, Skopje and Mostar in 2013/2014. September 2018 saw the production of another exhibition: "Who builds a stage? Design for alternative music in Croatia 2011—2018" (with an architect and designer Sven Sorić), set up in Zagreb and Split so far. Bojan recently issued three books and zines: "Meanwhile In" (self-issued poetry in prose, 2017), "The Bicycle Chronicles 2017" (self-issued travelogue, translated to English by Vinko Zgaga) and "Macroorganisms" (poetry book, Jesenski&Turk, Zagreb 2018). He was a fellow at Akademie Schloss Solitude (Stuttgart, Germany) in the field of international literature (2018) and recently he started working as the head of Ateliers Žitnjak Gallery in Zagreb.