Reshaper
Minipogon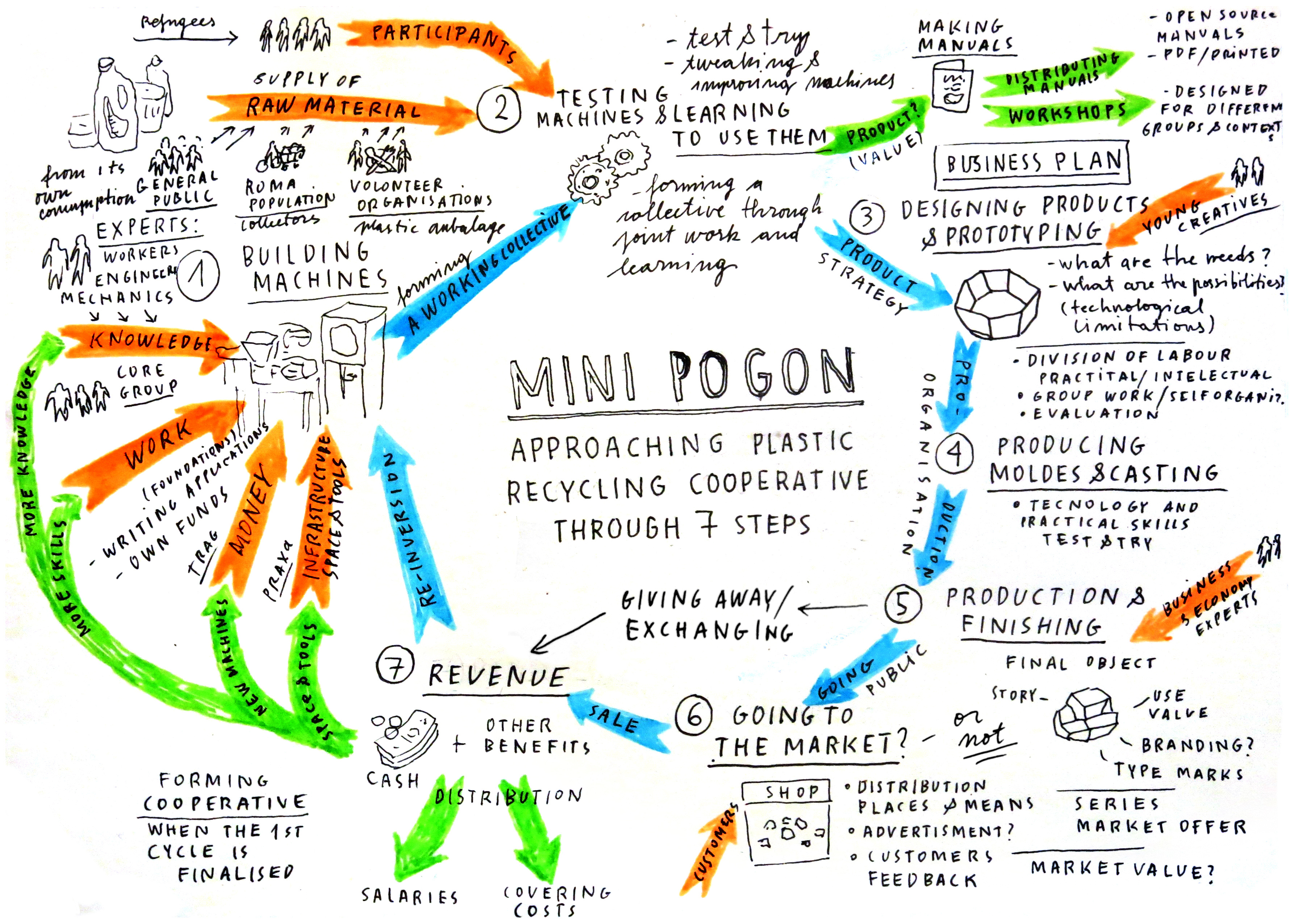 Minipogon is a collective initiated in 2017 in Belgrade by a group of artists, scientists and activists which, already experienced in a number of activities and organizations related to array of social issues and concerns (socially engaged art projects, refugee aid volunteering, socially oriented technological innovation, coop. movements, etc), ventured into a more decisive step of organising an art and social enterprise (a production plant) where new production relations would be experimented in order to generate economic equality and self-sustainability.
In practical terms Minipogon comprises a production plant dedicated to developing accessible technologies for processing recycled plastic, where all steps in organizing collective productive work are performed by ourselves: from building our own means for production (machines for processing plastic - shredder, compressor and injector-extruder), designing and prototyping the final products, building communication canals (programing data-based web page, experimenting with community radio), to distribution and marketing, etc. All our activities center in the Asylum Camp for Refugees (Krnjača, outskirts of Belgrade) where our studio is located. Through an open workshops camp residents can in any moment join the process of work or simply spend some meaningful time with us.
Implying an intervention in the field of work (in culture), its deconstruction and a new creation within the marginal and discarded we orient ourselves towards working with rejected and by-products of a modern capitalist society, whether they concern material resources (plastic waste) or social composition of working collective (refugees as a direct consequence of globalization, the unemployed, etc.). What really is aimed to be produced there is the field for production of new values, but also a place where the politicization of production relations becomes practically feasible and possible.